Want to share your love for Voxer Pro? Need extra features for your group at work? 
It's here! 
Pay for Others is available through Voxer for Web.
-Log in to your Voxer account here: https://web.voxer.com/
-Click on the PRO icon or your dropdown from your profile and select Manage PRO Users. (If you aren't Pro yet, click Discover Pro to buy for yourself and others)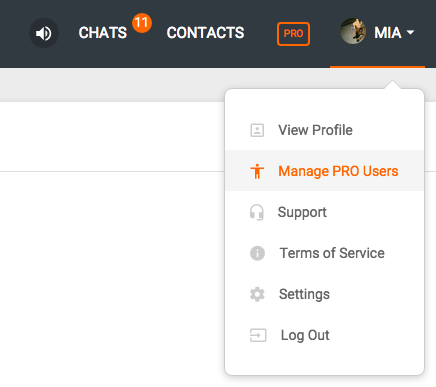 -Select the contacts you wish to purchase Voxer Pro for. Keep in mind, users must already have a Voxer account AND be added to your contacts list in Voxer. 
-Choose your subscription:
$3.99 monthly
$29.99 annually (37% savings!)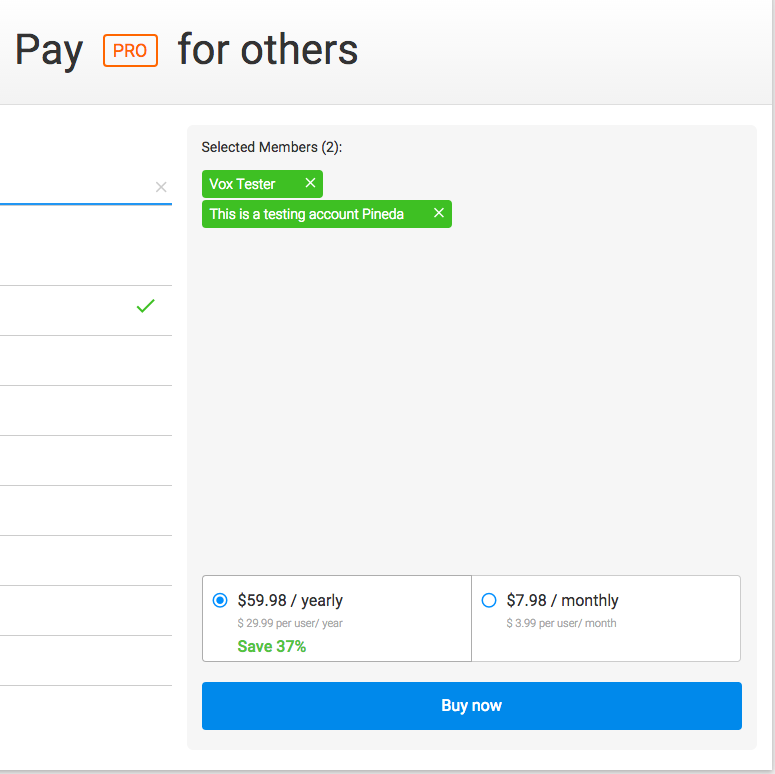 -Enter your credit card information, et voilá! You are the nicest person in the world!