AUDIO MESSAGES: 
To send voice, open a chat, tap Talk and hold down while speaking. If the contact has the chat open at the same time it will play immediately.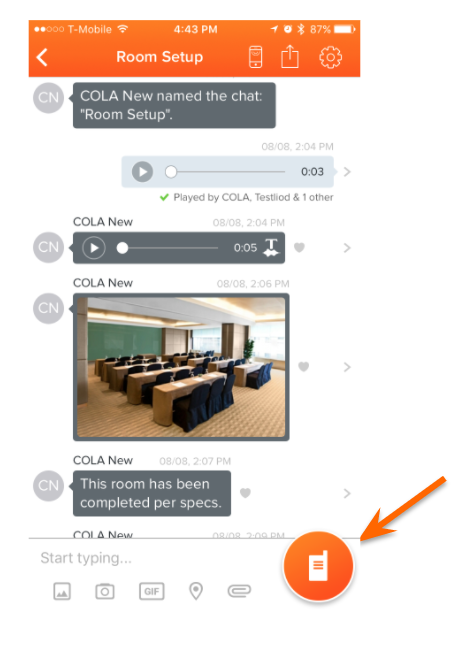 The contact can tap Play to access the audio message at a later time.

TEXT MESSAGES: 
Tap on the text field and the virtual keyboard will appear. Type a message and then tap Send.